A large solidarity march on the border of France and Italy
On 7 March several hundred people gathered in Briançon – Montgenèvre, in the French Alps, to support those doing outreach work and to denounce rights violations on the border of France and Italy.
Following a public conference held in Briançon on the criminalisation of solidarity in France and in Europe activists then headed to the border control HQ in Montgenèvre to denounce violations of the rights of exiled people and to send out a reminder of the need to keep up outreach work.
This initiative was organised by Tous Migrants [We're All Migrants] and supported by several national and local associations. Later in the day they held a solidarity soup kitchen before several small groups headed out to do outreach work. Stakeholders from Emmaus in France and Italy took part in this gathering, as did the Chair of Emmaus Italy, Franco Monnicchi.
You can find more information about this event on [webpage in French]:
https://tousmigrants.weebly.com
https://www.lacimade.org/grande-maraude-solidaire-frontiere-italienne-solidarite-action/
Defending human rights / Migration 
France
Italy
News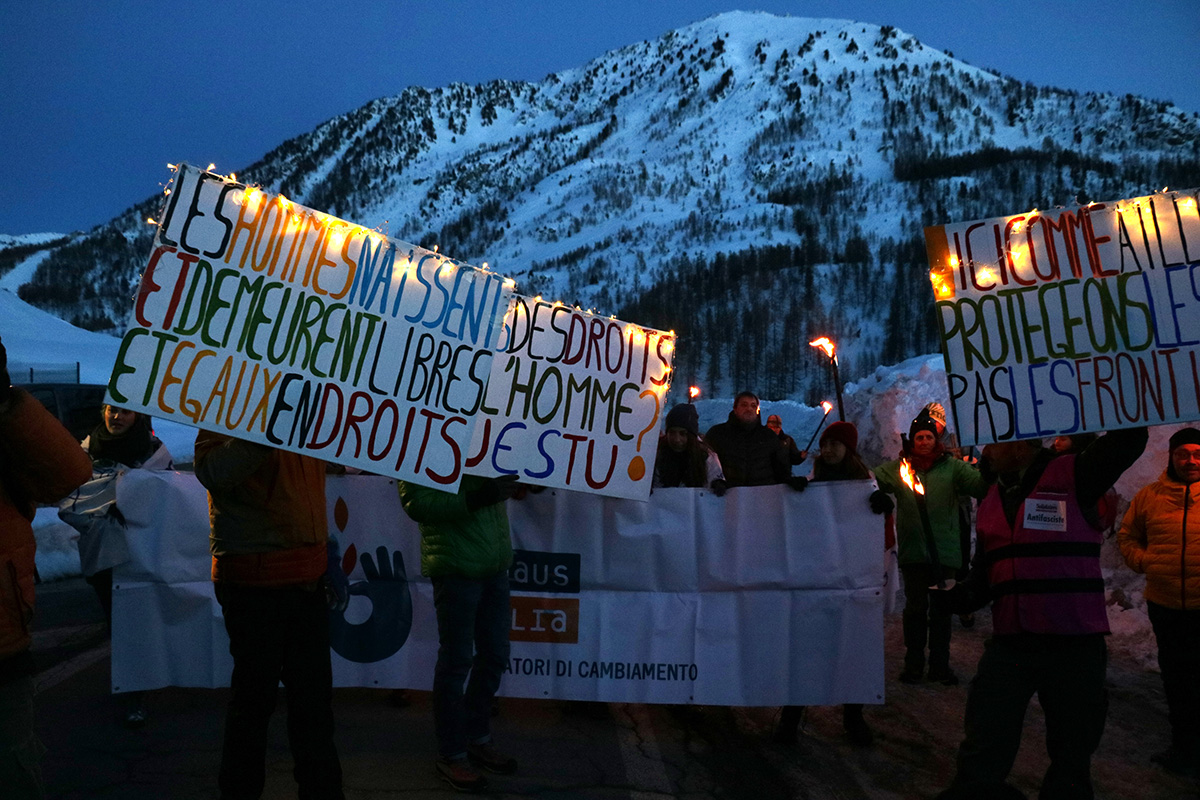 © Rafael Flichman / La Cimade