Circular economy / The environment 
Our values
One of Emmaus' basic principles is living off the fruit of our labours and regaining dignity through work.
In the communities the companions regain their dignity by working on reuse initiatives. The funds raised from this work covers not only the costs of food and housing but also allow the communities to lead solidarity initiatives to support those "who are suffering the most".
Fixing Objects in order to Fix Yourself
In the Emmaus groups and get-back-to-work schemes our reuse work provides a second life to both the objects collected and to the people involved in these activities. Often this helps the companions to take the first steps on the road to rebuilding themselves.
Emmaus is now one of the main stakeholders of the European social economy. The range of our income-generating activities is constantly growing (farming, solidarity food shops, zero waste restaurants, upcycling, etc.) but our initiatives always strive to help people who have had a tough time in life to rebuild.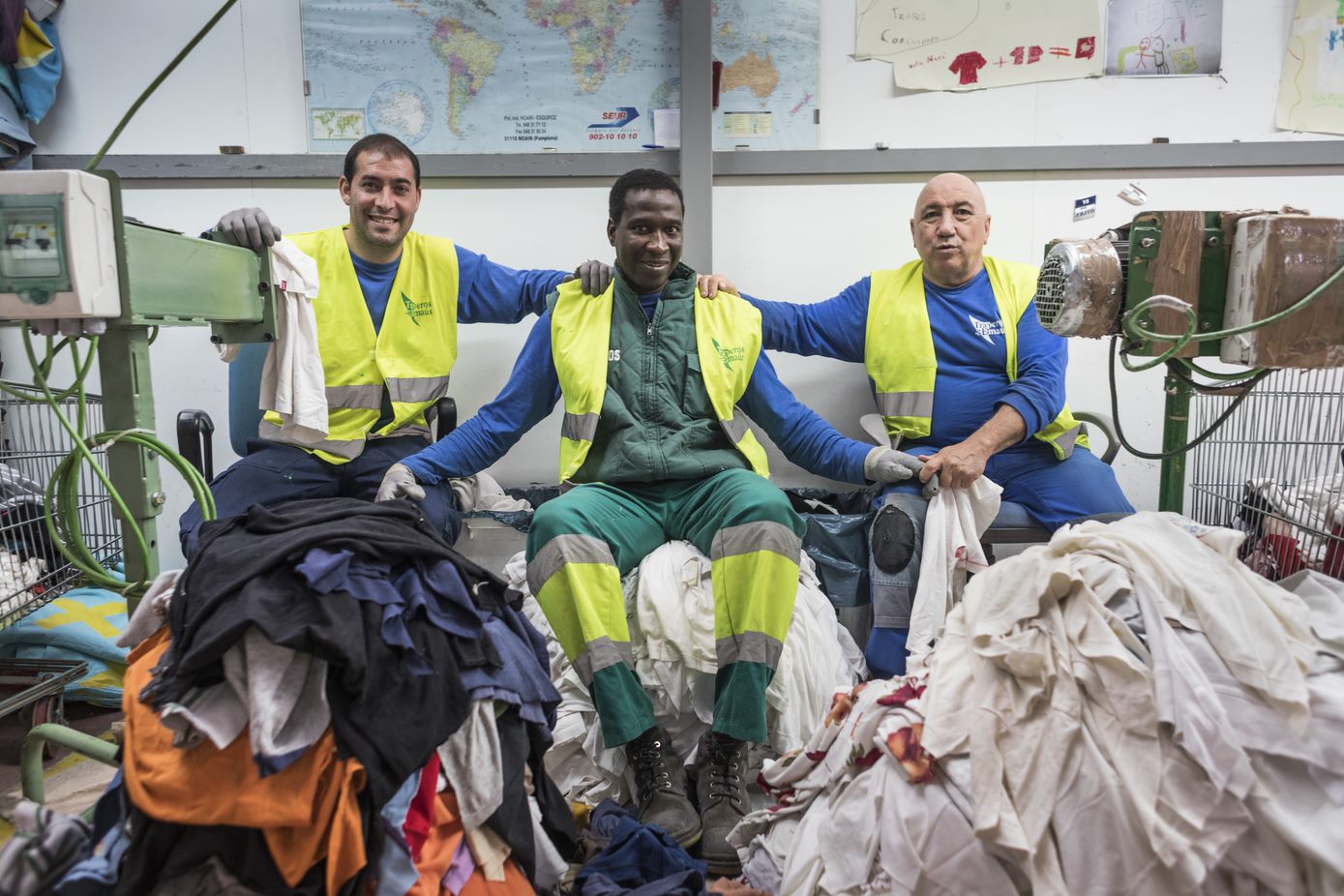 © Emmaus Pampelune
Political Campaigning and Working as part of a Network
Emmaus Europe is part of the European reuse network RREUSE. Our priority is to reuse rather than recycle wherever possible as reuse extends the lifespan of objects without having an impact on the environment. We also work with our partners, however, to reduce ultimate waste as much as possible.
Defend the social economy stakeholders
We also work with RREUSE to defend the key role of social economy stakeholders in the reuse and recycling sector. This sector is becoming an interesting market for non-social economy companies whereas we use its potential to support our social action and our solidarity initiatives.