Emmaus Helsinki: a cooperative to support Roma migrants
Emmaus Helsinki has for many years worked on finding a way to support the Roma migrants so that they could secure regular work and a decent income, and in this way fully participate in the world of work, and enjoy equal rights and responsibilities.
The Roma migrants from Romania and Bulgaria are one of the most vulnerable groups in Helsinki. They come to Finland to earn money for their children, who stay behind with relatives in extremely poor living conditions. In Finland, Roma migrants usually earn a meagre income from street work: begging, collecting bottles, or selling the street magazine Iso Numero (Big Issue in English). It is rare that somebody finds work in the Finnish labour market. In view of this situation, it was very important for us to find a way of helping them to actively participate in society.
In 2017, we founded a cooperative called Work and Hope, which is a labour pool for migrant Roma, mostly women. They sign a work contract with the cooperative, and the cooperative coordinates their work assignments at the premises of private clients or organisations. Most of the work is cleaning work, but it may also include gardening, helping with house moves, etc. It goes without saying that the cooperative complies with all labour law requirements and the collective agreement between the trade union and the employers' association.
There have been many ups and downs on this journey. There are prejudices to overcome on the potential clients' side. Also cultural differences, a lack of formal education and understanding of Finnish society create difficulties. Our employees have had a very hard life, they are often traumatised, and have experienced discrimination. They have little faith in people or authorities. That said, we have achieved a lot over the past four-and-a-half years. Altogether, about 40 people have had work assignments. Currently, we have seven people working for us. Five of them earn enough to have a normal life and can also support their families back home. A big achievement is that all of our current employees have Finnish health insurance cards, which gives them more security. They have also become much more fearless and aware of their rights, and ready to stand up for them.
Defending human rights / Migration 
Finland
News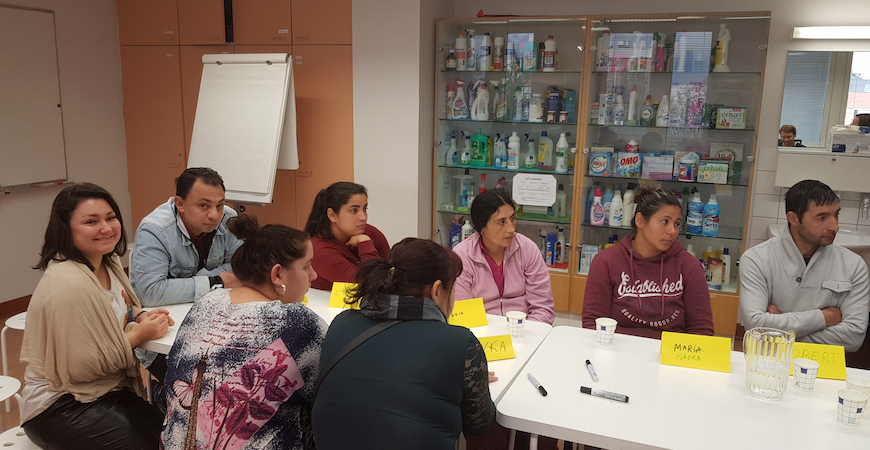 © Emmaus Helsinki