Covid-19 vaccines have finally arrived, but not for everyone…
For individuals to be protected everyone needs to be protected from Covid-19. And yet multinational pharmaceutical companies are putting all of mankind at risk by restricting access to their research, by putting up barriers to more widespread production and by raising the prices of the vaccines. The development and distribution of Covid-19 vaccines should not be guided by financial interests but should focus on ensuring that the entire global population has equal access to this form of protection!
This is why Emmaus Europe and Emmaus International have supported the "No Profit on Pandemic" European Citizens' Initiative. This ECI demands that the European Commission does everything in its power to make anti-pandemic vaccines and treatments a global public good that are freely accessible to everyone. The initiative needs a million signatures from European citizens in order to be successful – add yours to the tally now!
Sign the initiative here.
Everyone deserves protection from Covid-19!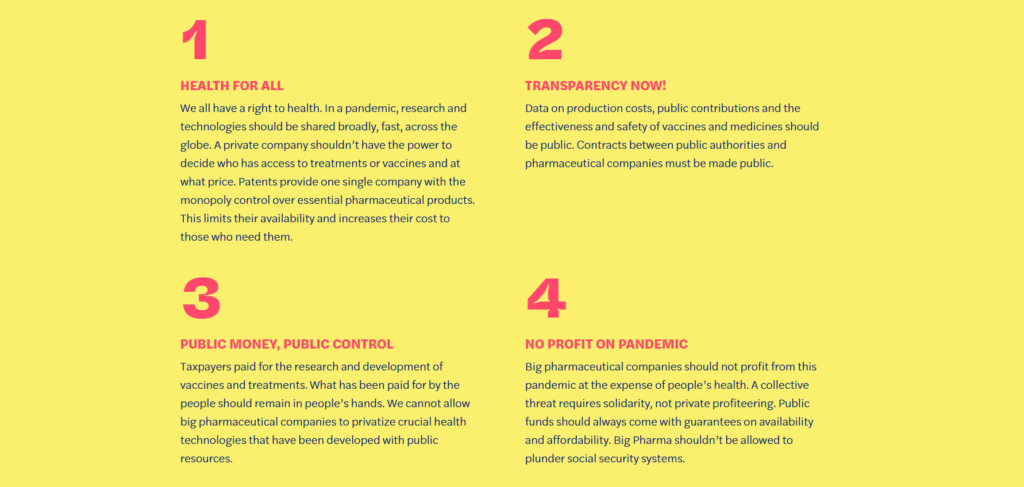 What is an ECI?
EU citizens have the right to apply directly to the European Commission with a European Citizens' Initiative in order to propose a concrete legislative amendment. For an initiative to be considered by the Commission, you need to get 1 million people from across the EU to sign it in support. You can find out more about this topic here.
Defending human rights / Migration 
European Union
News