Emmaus Connect: Fighting against Digital Exclusion
The idea came from an Emmaus group in Paris due to the situation of people in street situations, of people who are poorly housed and/or of people without bank accounts who have to spend huge sums on prepaid cards to be able to get on the Internet.
In France, like in many other European countries, the majority of services related to employment are now only available in a digital form: you need to have Internet access to be able to renew your unemployment benefits or your residence permit. Given that these people are unable to get a long-term subscription it is expensive for them to get online. Furthermore, 24% of French people don't know how to find information online. This affects the most excluded as well as social workers who have to spend a lot of time helping people to use the Internet for their administrative needs despite never having been trained in how to do this.
In 2013 Emmaus Connect was created and it now has 13 welcome points in France powered by over 500 volunteers.
Thanks to a partnership with a French telecommunications company the group received donations of prepaid telephone and Internet cards which they sell on at low prices to the people sent to them by social workers. Emmaus Connect also provides support to help these people become digitally independent – over 30,000 people have been given such support since 2013.
The group collects IT and telephone equipment from companies and selling this on at low prices helps to finance the support provided to people who need to learn how to use digital tools for work or for admin purposes.
Whenever they receive donated equipment that needs to be repaired Emmaus Connect teams up with Ateliers du Bocage, another Emmaus group which helps people to get back to work by training them to repair IT equipment. During the first, very strict lockdown in France the two groups worked together to equip students and teenagers who were forced to study from home but didn't have enough money to buy new equipment. They provided equipment to 20,000 people in 1 month.
Now Emmaus Connect is launching a training course for social workers so that they can serve as intermediaries and help to increase the level of digital inclusion in France.
Has this inspired you?
You can find out more at: https://emmaus-connect.org
France
News
Tackling Poverty / Solidarity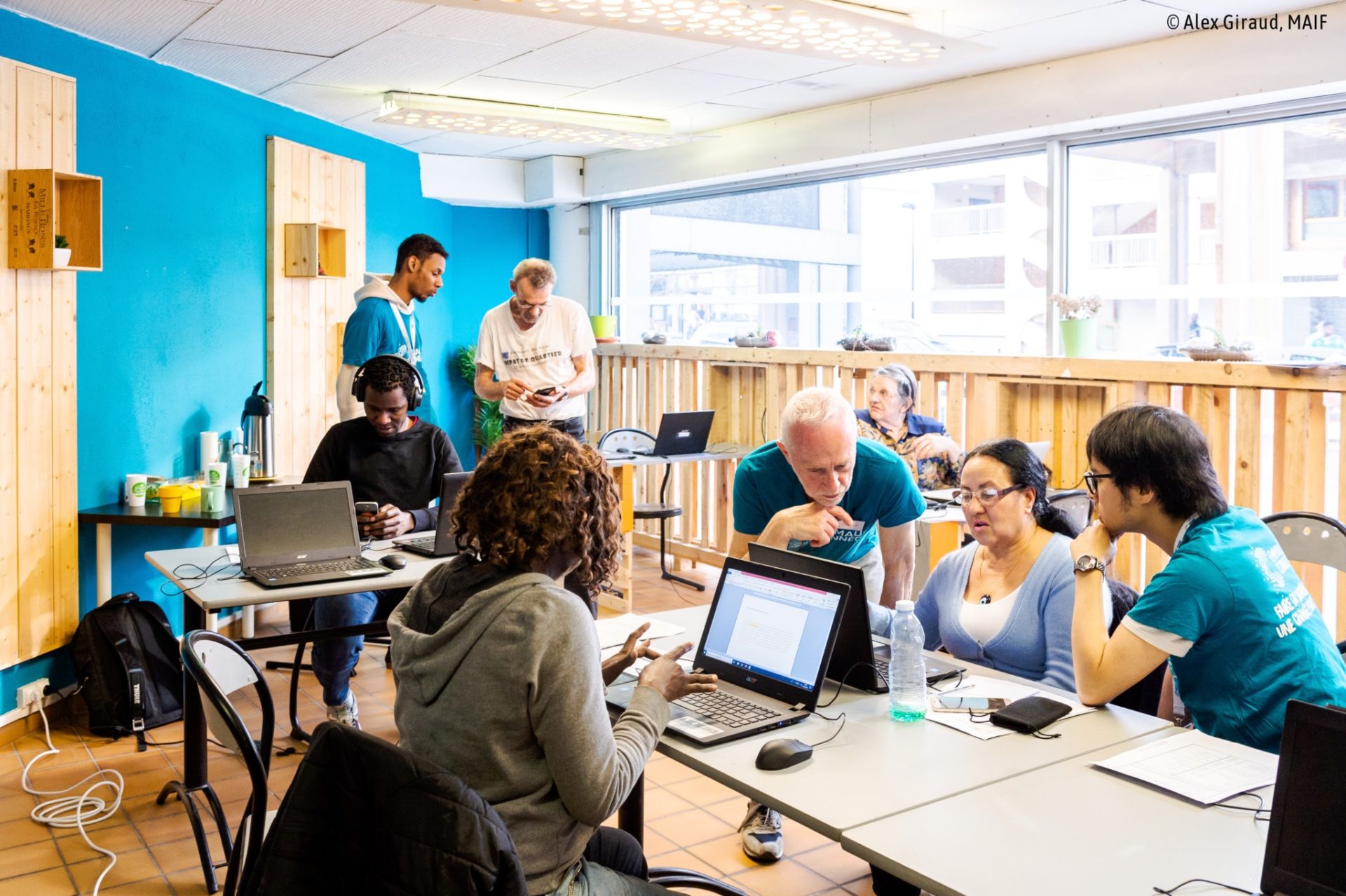 © Emmaüs Connect