Emmaus Iasi: an ingenious way of reusing old desks
Within Emmaus we're great at adapting objects and reusing them in all kinds of innovative ways. Another great idea has recently emerged within the movement: a Romanian group has made two bedrooms in a hangar out of old desks!
A few months ago a company donated a large number of desks to Emmaus Iasi. Rather than selling them the group decided to reuse these desks in order to create two bedrooms for two of our companions. Dan, a joiner, has been coordinating this project. The legs of the desks were welded together to create the frame for the bedrooms whilst the tables of the desks were then added to create the bases for the walls.
This work will help to improve the level of comfort at the Belvedere. This agroecology project has evolved over the years. When the land was bought in 2003 the objective here was to produce food for the community and for the animals but the site now also has a social aspect, a commercial dimension and a more educational focus. The project includes an educational farm which is open to students/pupils as well as families.
The renovation continues at the site, led by Florin (co-leader of the group) and his team. Work on the electrics is moving forward and the shop is now starting to take shape. Viorel and Costel, the two companions who are going to live here, will soon be nicely settled in!
Circular economy / The environment 
News
Romania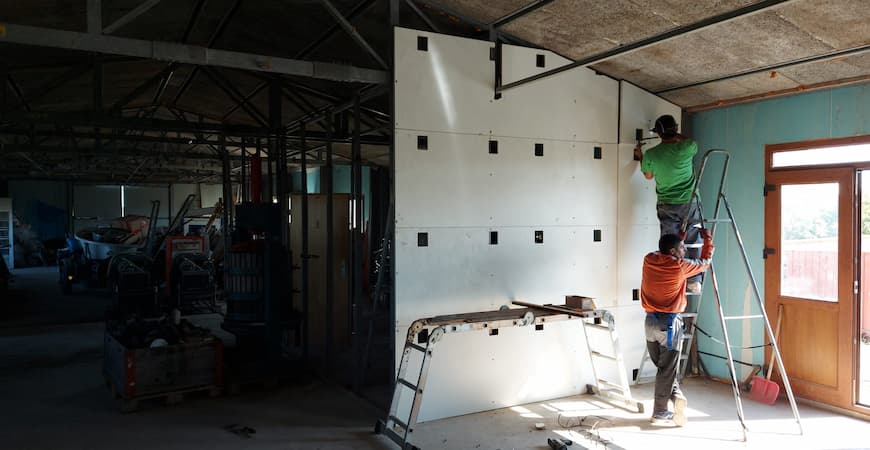 © Emmaus Iasi