Interview with Annick Berthier, outgoing national delegate for France on the regional board of Emmaus Europe, alongside the new delegate, Pierre-Yves Lenglart.
Tell us in your own words about how Emmaus started out in France.
There was ONE MAN at the origin of Emmaus, Abbé Pierre.
One man who then brought another man on board, then 10 more, then 100 more, then thousands of other men and women working together to defend the cause of the poorest and most vulnerable.
For the curious minds amongst you who would like to find out more, the website of Emmaus International looks back at the origin of our international movement.
What different activities/initiatives are led by Emmaus in France?
To give you a few figures Emmaus in France is 240 groups that are members of Emmaus Europe and a total of 480 sales areas. Some of the groups have several sales areas, up to 4 in fact. To give you an idea of the size of the movement in France, we have 6,893 companions (18% of whom are women) and 13,000 volunteers who are a key part of Emmaus in France! In 2020, 288,000 tonnes of merchandise were collected, a figure which has risen by 42% in the last 10 years. Of these 288,000 tonnes 45% is reused, 50% is recycled and only 5% is thrown away.
Our activities have changed a lot over the last 72 years! Emmaus started with the creation of the communities. The capacity and quality of the accommodation we provide has improved over time. We now have 120 Emmaus communities in France! In recent years we have observed a diversification of the economic models with the creation of many new activities: solidarity shops, organic shops, vegetable farming, etc. Alongside the community model other types of Emmaus groups have developed over the years. Get back to work schemes have been a growing presence on the Emmaus landscape here in France. More and more experiments have been launched: pilot initiatives and spin-off initiatives, notably in the sectors of new technologies, environmental protection, equal rights and protection of the most vulnerable.
Our traditional activities to provide housing and offer social initiatives are still a key part of what we do, notably via the access to housing initiatives and the advocacy work led by the Abbé Pierre Foundation both in France and abroad. Other initiatives include our access to dignified housing activities and the emergency housing provided by Emmaus Solidarity.
The activities led by the Emmaus groups in France are diverse and continue to branch out as the years pass by. New groups with new ideas continue to emerge. It is hard to list all of our initiatives here because Emmaus is always on the move!
What challenges are the French Emmaus groups currently facing?
The French groups had to overcome the health crisis by being resilient, just like everyone else. The closures of our sales areas led to a drop of income but this was partially offset by support from the French State and by donations from the general public.
The health crisis further outlined, to those who were still unaware, the situation of rampant poverty we are currently struggling with in France. Lots of "little jobs", notably for young people, were lost, temporary contracts were terminated and a lot of black market work disappeared, notably for the undocumented. This situation is very concerning.
In terms of our economic activities the French groups have also had to deal with increased competition in the recycling and reuse sector. Second-hand is fashionable at the moment, notably amongst young people, both as a new consumption model and as a cheaper option for those who lack the resources to always buy new. More and more second-hand object websites are being created and major brands are launching special second-hand areas in their shops…All of these stakeholders are helping to spread the message and force us to continue to innovate!
The French groups, especially our communities, host a significant amount of immigrants who have an irregular immigration status and who are often called "undocumented persons". A lot of these people are homeless or live in makeshift camps. Their arrival in the Emmaus groups has changed the landscape of the groups as most of these people do not wish to stay with Emmaus for the long term as a lot of our companions used to. This means we will have to change the way we work.
How have things been going for you since the Covid outbreak and how have you adapted to the situation?
Covid-19 led to us being more careful with hygiene, trying to respect all of the health measures recommended by the authorities. The pandemic meant we sometimes had to close our sales areas but the groups took this seriously, adapted well and our activities have now bounced back!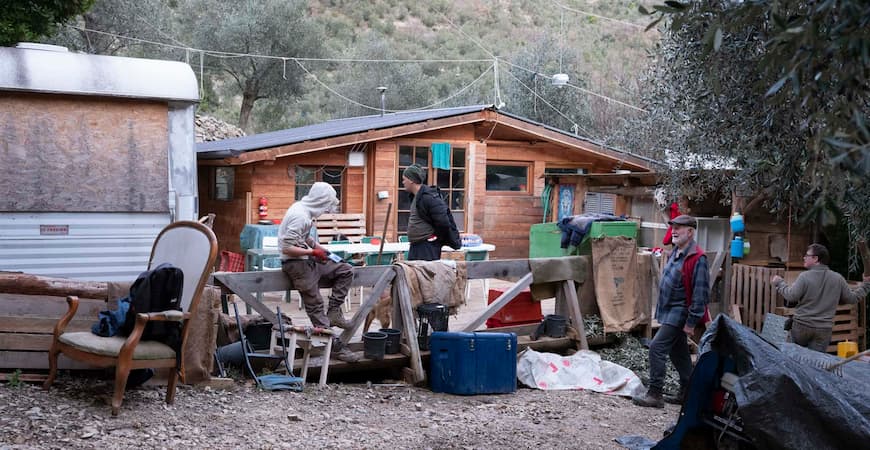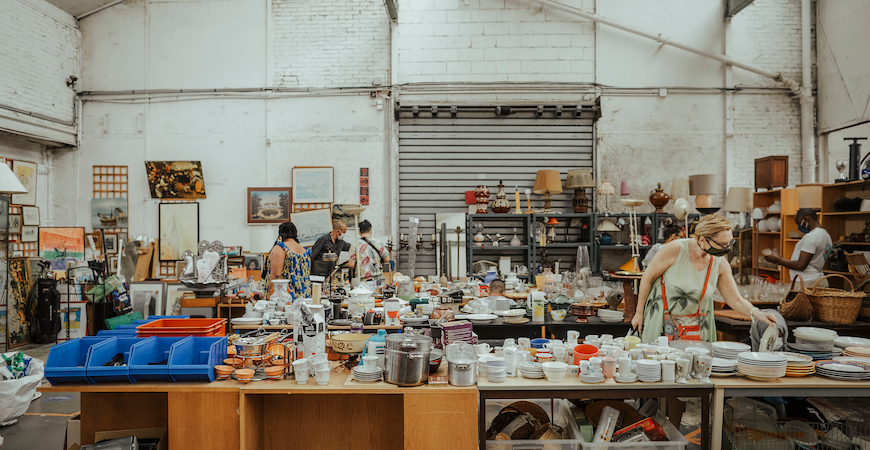 © Nathalie Bardou/Hans Lucas