A discussion with Grzegorz Hajduk, national delegate for Poland on the board of Emmaus Europe.
Can you tell us about how Emmaus began in Poland?
It all started when the founders of the communities of Lublin and Nowy Sącz got in touch with representatives of Emmaus International and thanks to the support of the French communities and the Emmaus community in Cologne. Emmaus Lublin was founded in 1995. In 1999, a community was established in Nowy Sącz, which in 2003 founded a new community in Kraków – Nowa Huta. One association, Emmaus Brat Albert, now runs these two sites.
Emmaus Brat Albert started to follow the spirit of Emmaus in 1999. With the help of many communities from all across Europe, we have made a huge extension and modernised the building in which the Emmaus community was "born". We also built a house and a farm in Krakow. Nowadays we are working together to achieve more dignified and honest lives, to build a fairer society and to help those who experience poverty and exclusion.
Another community was founded in 2007 in Rzeszów. After financial problems related to the construction of a new house in recent years, this project is now moving forward thanks to the help of our Emmaus friends.
What activities are led by Emmaus in Poland?
Communities in Poland focus on collecting and selling second-hand goods, Emmaus' traditional activities. We also offer carpentry workshops to our clients and have vegetable gardens which people can use. In Lublin an Italian-Turkish restaurant is managed by the community and can seat up to 75 customers. During the lockdown, this was of course no longer possible, but they adapted to the situation by offering a take-out service. They also run an urban furniture project in collaboration with the local authorities.
All the communities have been created by companions who used to be homeless. Today, there are 16 companions in Rzeszow, 34 in Brat Albert and 20-30 in Lublin. Overall, there are around 100-120 people involved in Emmaus in Poland (companions, volunteers, employees, etc). In addition to our communities we also run homeless shelters, notably in Brat Albert.
How have things been going since the health crisis and how did you adapt to the situation?
We thought it was going to get worse but because of the administrative chaos and conflicting guidelines we were able to carry on selling in our stores. Some of our groups also developed online stores which provided another option to maintain our activities. The pandemic bypassed the communities really – now all members of the communities are vaccinated and we are more optimistic about the future!
What are the challenges facing groups in your country (now and before the crisis)?
The biggest challenge is to maintain our communities and sustain the cooperation between them. The pandemic severely limited direct contact between the members of the groups but we tried to meet as often as possible. We are not very rich communities, sometimes we have problems maintaining our financial liquidity and we are constantly working on this to ensure the brightest possible future for the members of our communities.
Could you add some words about the political situation of the country?
The political situation in our country is not very stable, the right-wing populists that have been in power for 6 years have led us to the highest level of inflation in 30 years, there are deadlocks regarding domestic and foreign policy whilst corruption and nepotism are flourishing. But because they put money in the right pockets they still enjoy great popularity and it is difficult to predict the result of the next election. The influence of the Catholic Church on power and legislation is increasing, especially concerning moral matters and education. Nationalist and xenophobic ideas have been stirred up and a campaign against LGBT people has been launched. Chaotic changes to the law threaten us with exclusion from the European Union, our membership in NATO becomes more fictitious by the day and there are several signs that our country is being pushed into the arms of Russia…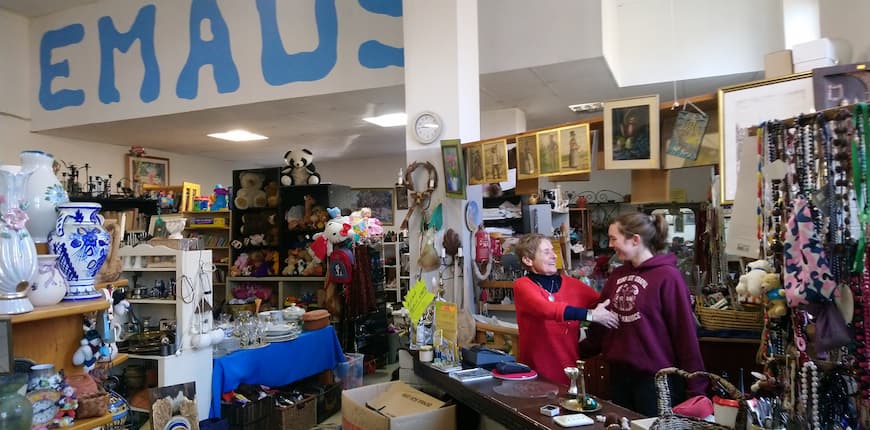 © Emmaus Krakow