Emmaus in the Netherlands
A discussion with Jos van der Meer, national delegate for the Netherlands on the board of Emmaus Europe.
Can you tell us about how Emmaus began in the Netherlands?
In the early 1950s a number of young people from the Netherlands went to work with Abbé Pierre in Paris. Once they had returned to the Netherlands they set up a foundation – Vrienden van Emmaus Nederland (Friends of Emmaus Netherlands) – to support Abbé Pierre's work. The driving forces behind this foundation were Jean and Liesbeth Wilken (later on Jean became Chair of Emmaus International).
In the 60s the idea emerged of starting a community in the country in order to create a more permanent form of support. They had help from Abbé Pierre in finding a location, he had met a baroness who offered to donate an unused stables and a plot of land. In 1966 the first Emmaus community in the Netherlands was launched in Haarzuilens.
What activities are led by Emmaus in the Netherlands?
Live together, work together, share together.
There are currently 10 groups in the Netherlands and 4 groups which are about to join the international movement. They are divided into 7 communities and 7 groups run by volunteers. The communities are relatively small, with between 10 and 15 companions each. In total there are some 80 companions, around 560 active volunteers and over 20 employees working for Emmaus in our country.
The groups in the Netherlands stick to the traditional Emmaus work: collecting, sorting and selling second-hand goods. We have evolved over time, changing from a ragpickers society to a social enterprise with connections with the municipal recycling centres, doing house clear-outs and running 'upcycling' workshops for old furniture. Some of the groups are members of the Dutch national organisation of recycling shops which is, in turn, a member of RREUSE.
How have things been going since the health crisis and how did you adapt to the situation?
We had two lockdowns where we were unable to sell our goods as usual. The first was in the spring of 2020 and last one was from December 2020 until early March 2021. After the first lockdown our customers were so happy to be back that most of the losses we had incurred were made up for. When combined with the support we obtained from the government there was even enough in our reserves to survive the second lockdown. The most important thing for us was that there were no outbreaks of Covid-19 in the Dutch communities. The more vulnerable, older volunteers took some time off and are now slowly coming back as the health situation is improving.
What are the challenges facing the groups in your country?
The issue that we noticed during the crisis is that you are financially vulnerable if you only sell your goods in shops or at a market. We need to improve in terms of online sales. Today's newspaper predicted that by 2022 there will be more digital than physical non-food shops.
A more general challenge for Emmaus in the Netherlands is to keep the Emmaus spirit alive and to find people who are willing to take on this task. Within Emmaus Nederland a task group was formed to look into how we can attract new, committed members.
And what about the political situation of the country and measures related to Emmaus's struggles?
In March there were national elections in the Netherlands. The liberals and "new right" parties won. The liberal Prime Minister has been in office for more than 10 years but the Dutch people still don't seem to be fed up with him (the Covid-19 crisis boosted his status). We have 17 parties in parliament, so it takes some wheeling and dealing to form a new government. After more than 2 months of negotiations they moved towards forming a liberal government with a green twinge, but we are still waiting for confirmation of this.
Last week there was some good news. It's not political but more environmental: Milieudefensie ("Environmental Defense") won a revolutionary lawsuit and Shell must now go green. The court has ordered Shell to do much more to prevent climate change. Shell must emit 45% less net CO2 in 2030 compared to 2019. Hopefully, this will serve as a starting point for serious measures in forcing companies to be greener.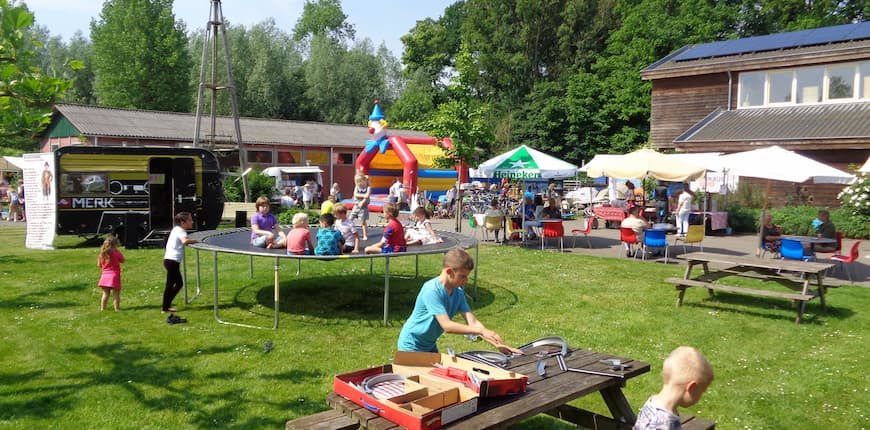 © Emmaus Haarzuilens