European Social Economy Summit in Strasbourg
Emmaus Europe held a roundtable with its circular economy partners to coincide with the release of the European Action Plan for the Social Economy presented at the 5-6 May summit.
With RREUSE, Emmaus France, ENVIE Federation, City of Paris and Les Canaux, Emmaus Europe reiterated the vital role played by social economy stakeholders in the circular economy. As reuse pioneers, our organisations create more jobs than all the other stakeholders in the same reuse sector, according to a French study by Ademe.
However, they are now facing competition from the second-hand market, partly because of European waste sorting regulations, but primarily because of unremitting global overproduction and the abolition of import quotas in the early 2000s. We stressed the importance of developing European regulations to limit overproduction and overconsumption, notably by working upstream on product repairability. We also suggested carving out a bigger space for social economy stakeholders and moving away from the ethos of competing with non-social enterprises.
The French participants also shared their experience of implementing Extended Producer Responsibility through producer responsibility organisations (PROs), and the fact that this experience has spurred them to call for reform of their governance. PROs are currently solely managed by producers, and must make more room for social economy stakeholders and public institutions so that funds are shared out in a more social and environmentally-friendly way.
The roundtable participants all praised the progress made in the action plan, which is the first of its kind. However, they stressed the need to go further at individual Member State level for its upcoming implementation, notably by linking up with environmental and circular economy regulations, and by securing state or producer funding, so that local government does not shoulder all the burden.
The recording of the meeting and other information will be available over the coming weeks by clicking here.
Circular economy / The environment 
European Union
News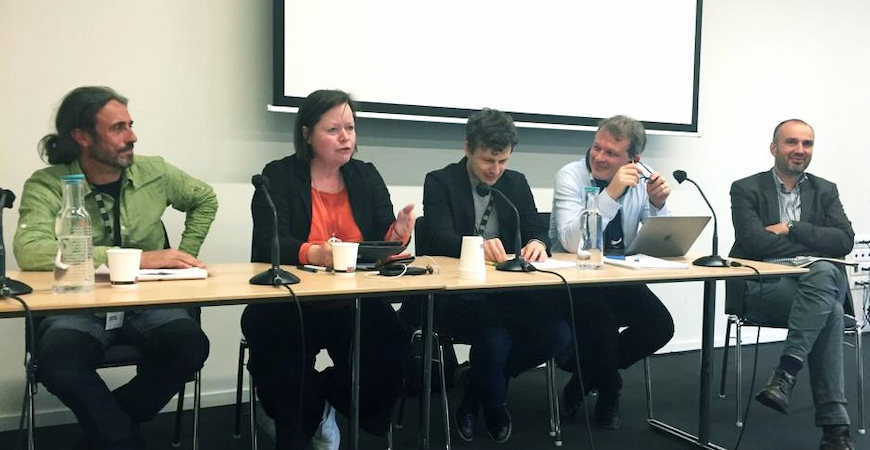 © Emmaus Europe