The Humanitarian Crisis is Bosnia is Ongoing
The call for donations has been renewed by Emmaus Italy in order to support the thousands of homeless refugees and to open a day centre in Bosnia, where a humanitarian crisis persists.
The media interest in the situation of the refugees in the Una-Sana region of Bosnia has waned. After having visited the Lipa camp, near Bihac, it seemed that the motivation of Italy's MEPs to encourage the European Parliament to take action was also fading. And yet the overall situation in the camp has not improved. Hundreds and hundreds of people still have no access to running water, electricity or decent toilets in the camp, forcing many of them to seek refuge in abandoned factories or in the woods. There is only one tent where the refugees can sit down in the warm and enjoy a meal.
The italian Emmaus movement is renewing the call for donations sent out in late 2020 – let's take action to ensure that these people are not forgotten.
Bosnia Herzegovina
Defending human rights / Migration 
News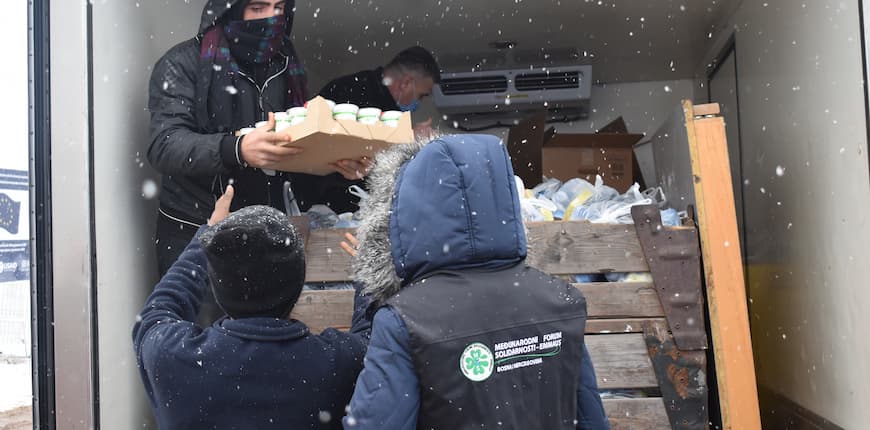 © FIS-Emmaus