The Abbé Pierre memory centre celebrates its 10th birthday!
In the house in Normandy, France, where Abbé Pierre lived out his final years, a museum has been open to the public since 22nd January 2012. Many exhibitions have been held there, but his room and the chapel have been kept in their original state.
Each year, a commemorative march starts off from the Emmaus Abbé Pierre Centre and ends at Esteville cemetery. Abbé Pierre is buried in his adopted town, along with Lucie Coutaz, co-founder of Emmaus, Georges Legay, the first companion, and more than 80 other companions. The keys of the houses built by the Emmaus movement over the past year are then placed on Abbé Pierre's grave.
This year, we are commemorating the 15th anniversary of Abbé Pierre's death, following these traditions. However, 22nd January this year also marks a new beginning for this place, as the first stone of the Emmaus Abbé Pierre Centre social housing block will be laid down. The centre is growing, with the construction of a new living area called the "guest house" composed of 20 studios which can accommodate individuals or couples who are turning their lives around after experiencing social exclusion or isolation, with on-site social support. The first residents will arrive in January 2023.
This day will also represent the continuation of Abbé Pierre's commitments, with the presentation of the first Global Report on our fight against poverty. This will be broadcast live on the Esteville Abbé Pierre Centre Facebook page from 7pm, and you are all invited to participate, whether in person or online!
For more information, please visit Abbé Pierre Centre website
Programme (in French)
France
News
Tackling Poverty / Solidarity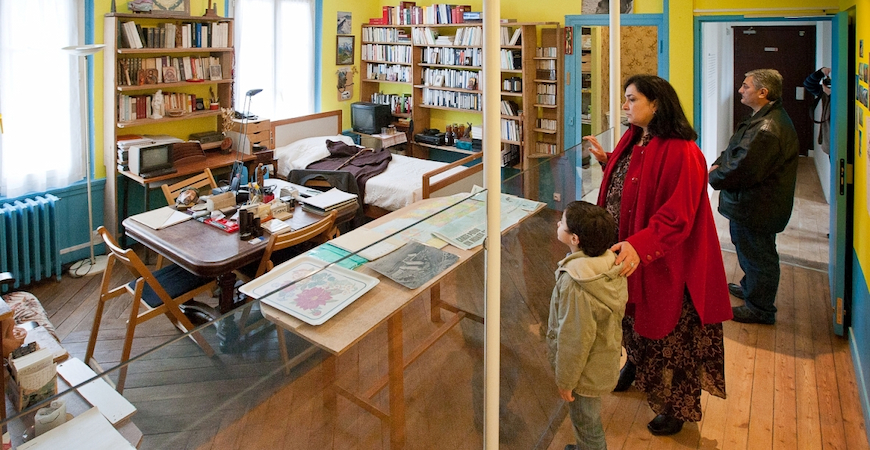 © Centre abbé Pierre-Emmaüs