Three European projects supported by the Abbé Pierre Foundation!
Every year Emmaus Europe works with Emmaus International to present projects put forward by the groups in Europe (excluding France) to the Abbé Pierre Foundation. The projects must be focused on the topic of improving housing conditions. 
This year 3 of the 8 international projects that were chosen to be given support by the Foundation are European projects!
IFS-Emmaus – Bosnia-Herzegovina
The group will receive support in order to build housing for two single-parent families that have suffered from domestic violence. Social services put the group in touch with these families.
Emmaus Oxford – UK
The group will receive support in order to build 10 bathrooms. This amount will be part of a renovation project for two adjoined houses with the goal of providing dignified housing for 10 companions in an autonomous setting – a final step of sorts in their transition towards leaving the community.
Emmaus Oselya – Ukraine
The last project selected for support will benefit from funding by both the Abbé Pierre Foundation and Emmaus Europe: due to the Covid-19 pandemic and then the war led by Russia, this Ukrainian group has doubled the number of people it hosts over the last 3 years. And it has done so in an emergency context. This welcome has been provided thanks to the selfless commitment of all of the members of the community and by transforming certain shared spaces into new bedrooms.
Thanks to joint funding from Emmaus Europe and from the Abbé Pierre Foundation and by using some of its own funds, the group has now been able to start the building works: renovating an old workshop and transforming rooms into bedrooms. This project will provide a more dignified welcome to the companions and will help replace the shared spaces that have been transformed into bedrooms over the last few years. The building work should be finished before winter hits!
News
Tackling Poverty / Solidarity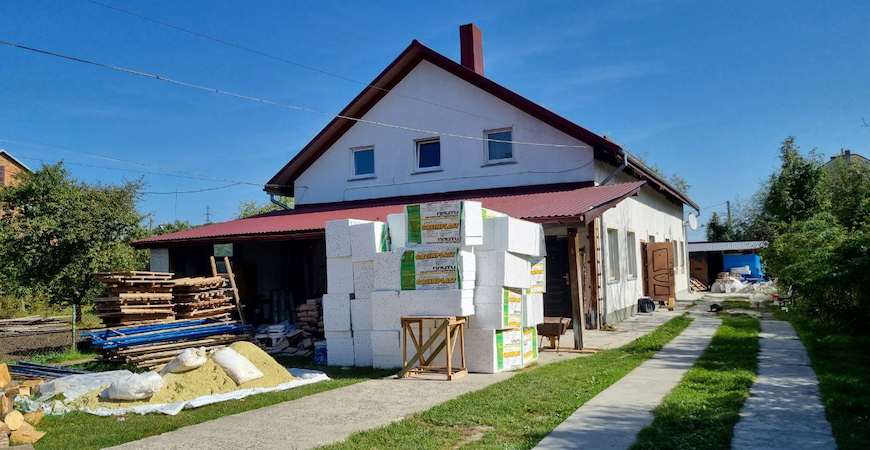 Emmaus Oselya's old workshop is going to be transformed into a community house. © Emmaus Oselya